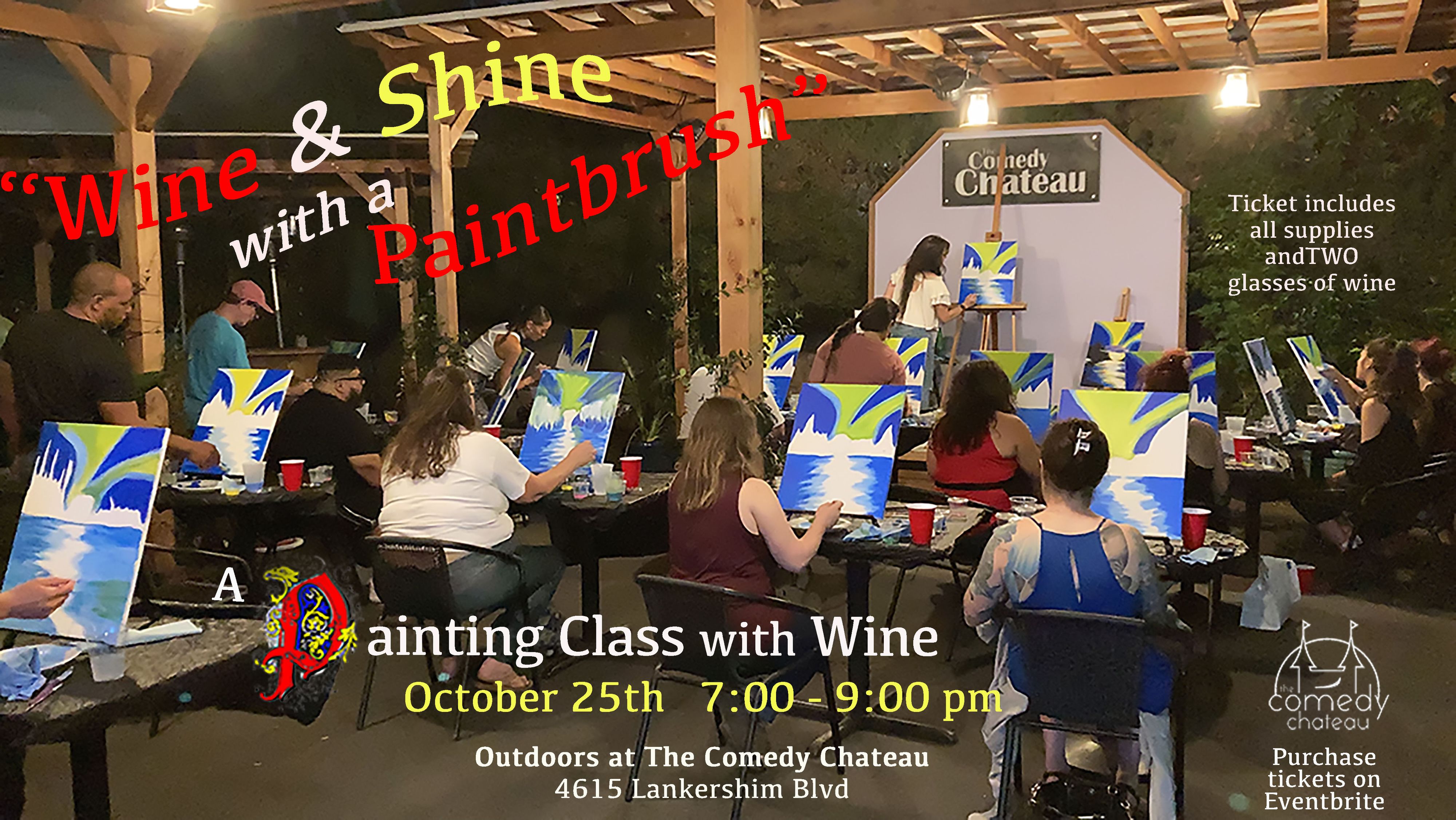 Wine and Shine with a Paintbrush
October 25, 2021 7pm - October 25, 2021 9pm
Come to learn how to paint!
Come to drink some wine amongst like-minded people!
Come to bring home a piece of artwork that YOU made!
There are so many reasons to join us on for a new endeavor that could bring a different kind of joy into your life.
Tickets $40 per person.
This includes all supplies needed plus two glasses of complimentary wine.
Location: The Comedy Chateau (4615 Lankershim Blvd, NOHO)
Tons of street and metered parking on Lankershim Blvd and Hortense Street. FREE garage parking ( City National Bank adjacent garage).